Making time to reconnect is imperative for high functioning teams.
You can host an off site team retreat at Erin's lavender farm or Erin can come to you.
The team retreat experience with Erin is inspiring, authentic and results in a clear path forward.
The activities, topics and conversations empower the individual while strengthening the team.
The retreat is customized with input from you and aligned with what you want the outcomes to be.
Setting a big vision
Strategic Planning
Team Building
Rejuvenation and Well-being
Inspiration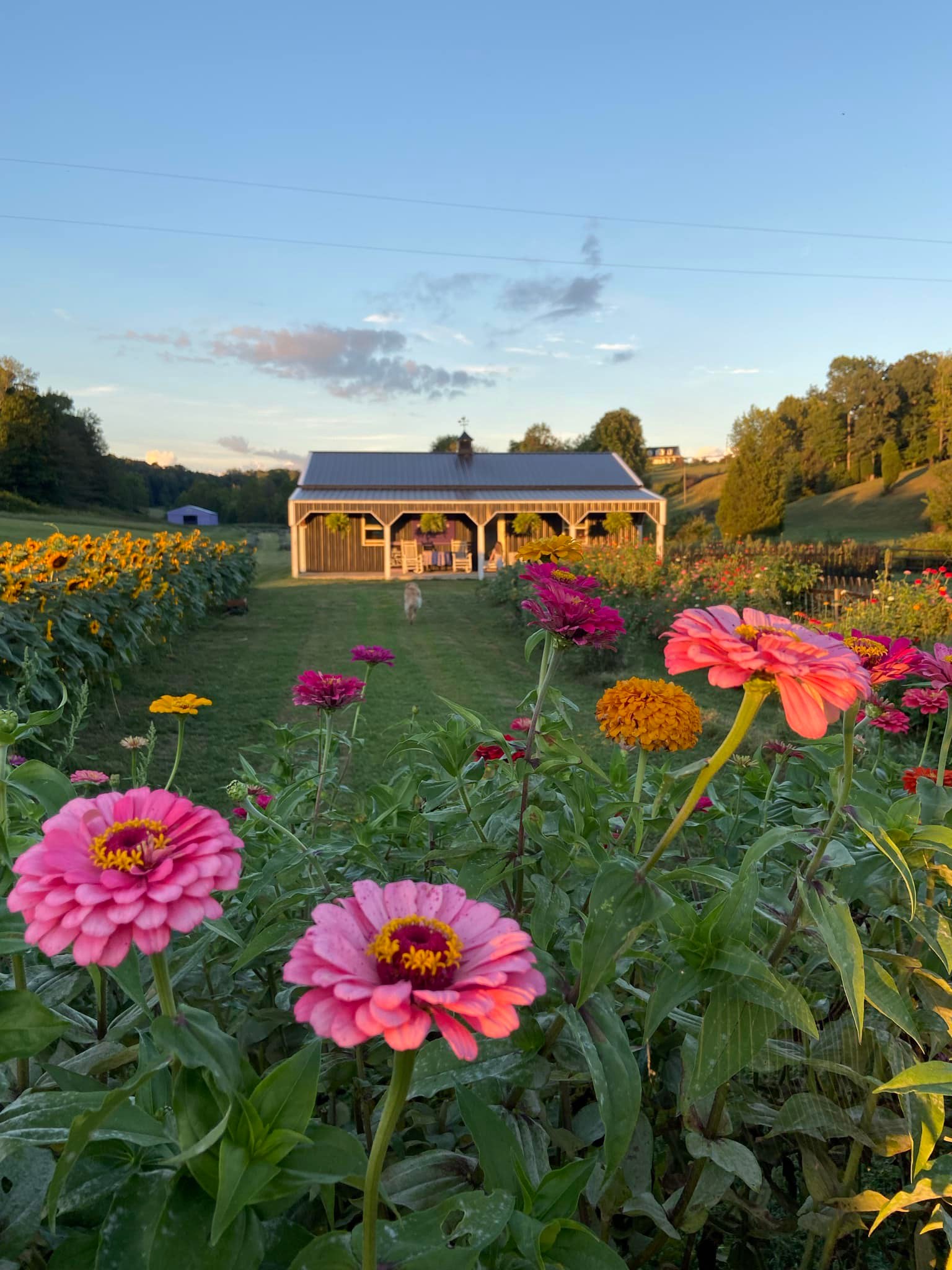 "Thank you, Erin! Your beautiful soul touched us all deeply – we couldn't stop talking about it. Blessings to you as you continue sharing your magical spirit."
Imagine a full day dedicated to you on a beautiful lavender farm in Hawesville, KY.
One on one time exploring possibilities, making plans and reflecting on where you want to be and what you want to do.
Through conversation, activities, tools and time you will have a new sense of direction and clarity for your next steps.
You might be overwhelmed or facing a new chapter.
You might be carrying around a big dream you are scared to share and pursue.
Either way the Day of Clarity will be tailored to what you want and need at this point in your life.
Erin used to take vacation days just to clean her house.
She remembers longing for direction and excitement.
A day of rest and reflection seemed out of reach.
Thoughts of big dreams were allusive.
Now she wants to give back to other women, so more lives are full of joy and abundance.
Make an Investment in YOU!
A Day of Clarity is completely customized for what you are seeking.
Pre-work Before You Arrive at the Farm
Morning Conversation in Erin's Home
Activities Customized for You
Relaxing Lunch
Planning and Next Steps
Pampering SWAG with Big Roots Products


You will arrive to the serenity of Big Roots Lavender Farm at 9 am greeted by Erin for conversation and connection.
The morning will include activities, tools and reflection aligned with what you want to accomplish.
You will have a delicious lunch with Erin followed by some alone time on the farm.
The afternoon will be used to synthesize and formulate your newfound clarity.
You will end the day at 2 pm with a clear plan to move in the direction want.
Beautiful riverfront lodging in Owensboro, KY 30 minutes from the farm.
Investment: $2,000