Tools to Make IT Happen! LIVE with Erin!
An online experience to help you get inspired, connected, and ready to take action.
Do you have the feeling that there is more to life than what you are doing right now?
Are you talking about things you want but still aren't doing them?
Does negative self-talk and doubt hinder you from what you really want?
Are you in a rut and don't even know how to begin charting a new course?
Then LIVE BIG is for you!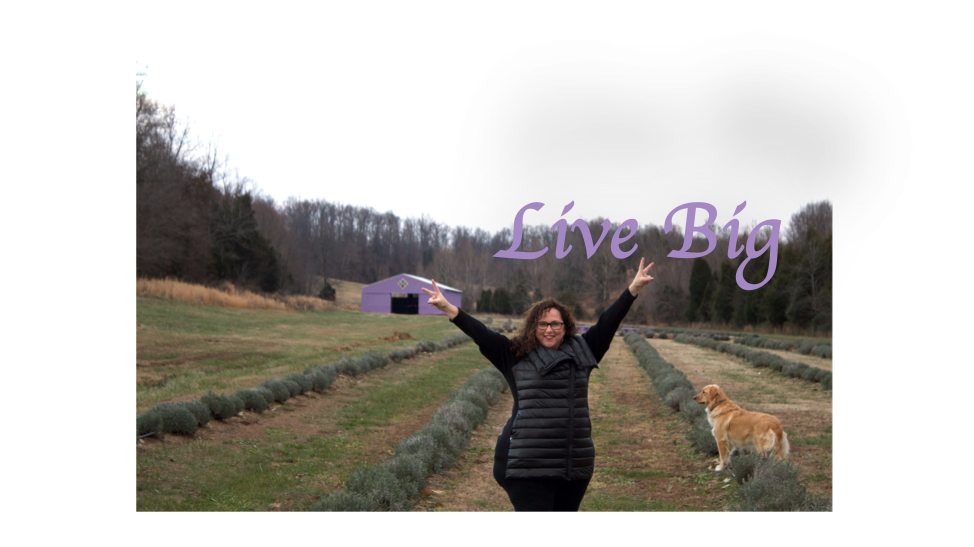 Erin wants to share the tools that have led her to a life she couldn't have even imagined a few years ago.
She was a workaholic, stressed out mother who was broke and in a failing marriage. In just a few years, Erin became a lavender farmer with her family, author, inspirational speaker with vibrant relationships (same husband!) and traveling the world to share her inspiring journey and tools.
This LIVE BIG experience is the perfect combination of tangible tools and direct inspiration from Erin…. a nationally sought-after speaker that you can enjoy and connect with in the comfort of your own home!
LIVE BIG participants said:
"Being able to take 2 hours and work with you Erin was a terrific opportunity. Your powerpoint was clear, your points were specific, you gave work time and thought time and connections with others through the chat. I think what I loved the most was your openness and stories and acknowledging that it is work but if you do it, amazing things can happen and you're the example of that! You are just so real that people connect with you and it's like your best friend telling you can do this and this is how!"
"I definitely I will use these tools in my life. I look forward to learning ways to be more positive towards people and situations in my daily life. I also need to learn to take care of ME, instead of always worrying about and putting others ahead of myself. I've sat in one of Erin's workshops and am currently hooked up with her through an online course. She's amazing! Thanks to her, and these tools, I'm on my way to becoming a better version of me."
"Get plugged in. Erin is amazing, both inside and out. She will give you the tools to help you be the best version of you."
The LIVE BIG Online Series is a fun and challenging progression of tools focused on helping you including:
Bring more JOY in to your Life
Develop COURAGE to dream big and expand your positive influence
Learn fun and open way to set GOALS
Train Your Brain toward focusing on what you really want
Erin will share personal stories, give specific examples on how to use the tools, and be accessible during the live webinars.
What you will receive:
Two-hour session with Erin
Handouts and extra tools before the session
Access to the private LIVE BIG Facebook page to see and share stories, ideas and successes
If you sign up 2 or more people, Erin will send you a copy of her book, Be Amazing.
You can change your life for the price of dinner out or a trip to Target. Make the investment in yourself!