Going Beyond Book Club and Bunco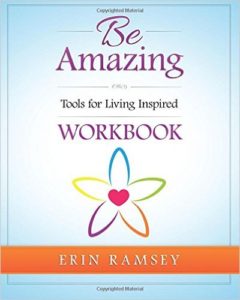 Get the complete guide to starting a POW WOW in the Be Amazing Workbook!
ORDER HERE:
https://www.amazon.com/Be-Amazing-Workbook-Erin-Ramsey/dp/0998443816/ref=sr_1_3?ie=UTF8&qid=1488998795&sr=8-3&keywords=erin+ramsey
The Power of Women Working on Wonderful
How did the POW WOWS come to be?
In 2013, I was reading Archetypes by Caroline Myss as recommended by Oprah. During the process of reading the book and taking the Archetype quiz I became reminiscent of my youth when my friends and I would take the magazine quizzes about personalities, body types, auras and styles. I remembered how fun it was to do this with friends. We were thinking about ourselves, learning about others, laughing and being curious; all from rudimentary questionnaires.
As I continued to read Archetypes I started thinking how great it would be to have a group of friends that I could talk about the book with. I also longed to have a group that I could discuss the things that I have read, explored and learned about in other readings and explorations.
I had been in book clubs and I had been in a Bunco group (popular dice game once a month). Both of which were fun but I longed for something more.
I wanted to be able to talk about my biggest dreams, I wanted to hear what other women were dreaming of but might be afraid to share.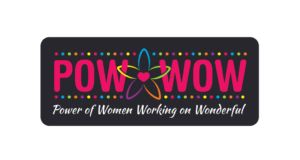 I wanted fun and intellectual interactions.
I wanted formality and commitment with light heartedness and vulnerability.
I did not want the conversations and focus to be on our kids' activities or their schools, or to be about places of worship, religion or fundraising.
I definitely did not want to gather in honor of any pyramid selling product.
I wanted it to be about each one of us as individuals taking time to study, grow and learn from content and from each other.
I wanted a place that women could focus on growth and experiment with new ideas and tools.
A place where we could share our challenges but our challenges are not the basis of the gathering. The basis is shining bright!
I emailed a few friends. I was a bit nervous that they may not want to do it or that they may say yes out of guilt or think I was crazy. I chose friends that I felt were open-minded. Everyone I invited did not know each other nor were they necessarily my closest friends but I thought they would want to learn and grow. I think having a mix of people from different areas of your life with different interests and ages adds to the core focus of each person on a personal journey within a group rather than just a group gathering. If you are planning to start a POW WOW remember not to take it personally if it is not for everyone; selecting the right people for the group is very important. Avoid negativity, judgment or whining to contaminate the process.
If you are coordinating a POW WOW or joining a POW WOW it is important to focus on being a catalyst of growth and connectedness for others.
The POW WOWs are not to be about our roles; rather it is about our spirits. We need to help ourselves so we can help others.
What is a POW WOW? Who is a POW WOW?
(They are interchangeable; one can be a POW WOW and one can be going to a POW WOW.)
A POW WOW is a platform for women to empower each other and take personal time that is not a fundraiser, a sales pitch, a gathering not associated with family obligations, religious or community endeavors. It is strictly for women to share, learn and grow together. POW WOW is the Power of Women Working on Wonderful. The premise of the POW WOW journey is that when women find their brightest light everyone benefits. The ultimate goal is greater contribution through practicing courage, embracing self consideration, creating joy, focusing on presence, living in gratitude and being compassionate.
Purpose of the POW WOWs:
  Learn about and use tools and practices to help live the life you have imagined; dreaming big and being brave.
  Create a network of constructive, healthy friendships for contribution, growth and personal empowerment.Who should join? Someone who is:
  Open-minded who wants to experience personal growth.
  Longing for greater authentic connection with themselves and others.
  Willing to discover and work toward their greatest contributions and iswilling to be courageous.
  Non-judgmental and willing to commit to the activities, meetings and tothe people in the group.What does a POW WOW look like?
  On average, a monthly meeting with 6-8 women and lasts between 2-4 hours (varies on topic and group).
  Casual and party like but a strong focus on the assignments and accountability.
  Homework assignments vary but usually include reading or writing.
  Group decides monthly contribution to be used for annual retreat.Interested in starting a POW WOW?  You can use the Be Amazing Book and Workbook as a jumping off point. Email Erin if you have questions: erin@erinramsey.com