Making Your DREAMS Bigger Than Your Fears
You are invited to a day of inspiration and rejuvenation.
Can you imagine an entire day dedicated to yourself focused on what you want and where you are going?
Most people spend more time on where to vacation, what car to buy and even what to cook for the week than they do about their dreams and contributions.
You can begin to change your life in a day!
Make IT Happen in 2020!
This day is for you if you:
Are tired of holding yourself back because you get too scared.
Know there is more for you, but you are not sure what it is.
Your doubts have more power than your dreams.
Want to be inspired and supported by other women.
Are thinking, "I can't even think about a vision for my life, I just want clean laundry and a minute to myself."
Bust A Move!
We only get one life. It is time to stop burning it up with stress, rushing, fear and doubt.
The time is now to learn the tools and choices to live JOYOUSLY and ABUNDANTLY!
You might feel apprehensive to spend the money, stressed to make the time, leery to be around new people and scared to get out of your comfort zone. You are not alone; most people have experienced these exact same blocks.
One thing that is certain you will NEVER REGRET coming and giving yourself this gift.
100% report that their day at Big Roots exceeded or met their expectations.
My day at Big Roots opened me up to possibilities in my life I had not previously considered. It also helped me realize that I don't have to hold onto things (ideas, people, possessions) that do not bring ME joy – I don't owe my joy to anyone/anything/anywhere else.
The day at Big Roots allowed me to open myself up to the universe and just believe there is something bigger out there waiting for me.
It was a very inspiring and uplifting day that really got me to thinking about what it important to me.
This was a beautiful day of relaxation, reflection and renewal. It gave me lots to think about and a renewed sense of purpose in my work and personal life.
Get Inspired!
Erin Ramsey is a nationally sought-after inspirational speaker, author and most importantly a woman who changed her life around. She went from an unhealthy workaholic in a failing marriage, broke and depleted to a vibrant, joyous lavender farmer with healthy relationships (same husband) and an abundant life! She speaks for thousands of women every year and now you are invited to her lavender farm in a small, comfortable setting to learn firsthand how you can create the life you really want.
Erin will share tools and stories to help you:
Bring more JOY in to your life
Develop COURAGE to dream big and expand your positive influence
Learn fun and open way to set GOALS
Train Your Brain toward focusing on what you really want
Feel Connected!
Big Roots Lavender Farm is nestled in holler on the rolling hills of Kentucky where you will enjoy
Time to breathe, let go and prepare to bust a move
Share energy, ideas and optimism with other women
Remember you are not alone, and the possibilities are unlimited
Savor the ambiance of drying lavender and the tranquility of the Big Roots labyrinth
Time to uplift your spirit
Renewing your spirit with a sense of purpose and an action plan to move in the direction you want to go.
No More Playing Small!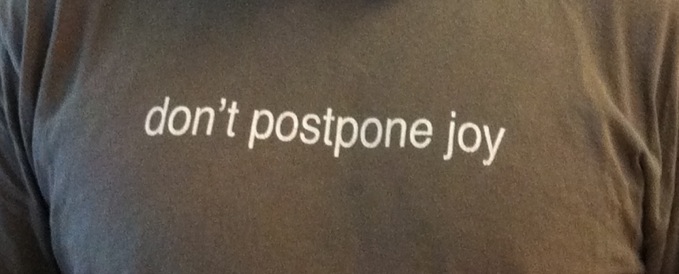 Plan for the Day
(Central Time)
9:15 Arrive & Settle In
9:30 Tools & Choices
11:30 Labyrinth/Reflection
12:15 Lunch
1:00 Vision and Goals
3:00 Conclude
What you will receive
Professional facilitation by Erin Ramsey
(She was recently hired to speak at Nike World Headquarters!)
Stories, photos and tangible tools to make your thoughts and goals actionable
Pre-assignments to maximize your LIVE BIG day
Handouts
Snacks, lunch and beverages
Access to the private LIVE BIG Facebook page to connect with other women who have attended Erin's workshops
Theory of Change for JOY poster
Powerful INSPIRATION!
Check out Big Roots Farm
Check out Erin's website and Facebook page.
Accommodations
If you are making this a weekend getaway Owensboro, Kentucky is a beautiful 30-minute car ride from Big Roots Farm. Owensboro has a vibrant riverfront with beautiful lodging and excellent restaurants.
Evansville, Indiana is 1.5 hours ~ Louisville, Kentucky is 1.5 hours ~ Nashville, Tennessee is 2.5 hours ~ St. Louis, Missouri is 3.5 hours ~ Indianapolis, Indiana is 3 hours
Other details
Rescheduled due to inclement weather only if Big Roots is closed.
Since space is limited there will be no refunds.