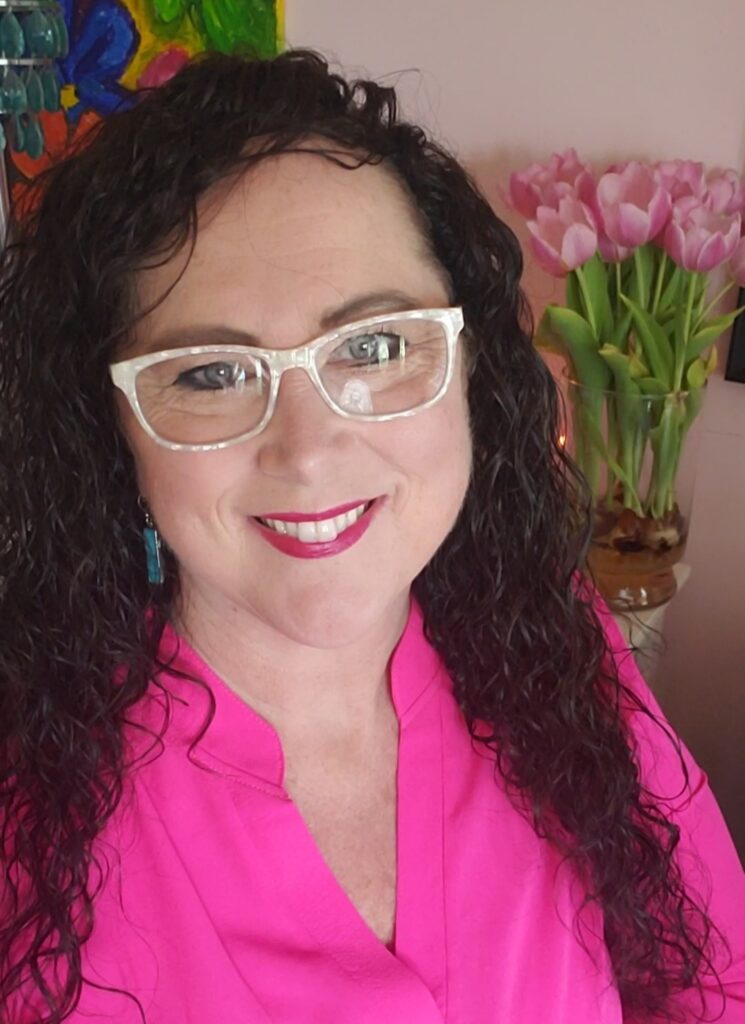 Learn all the tools I created and used to go from a stress out workaholic executive in a failing marriage to a joyous and abundant lavender farmer with healthy relationships pursuing dreams I didn't even know I had!
You can too!
We are intended to live joyously and abundantly!
With the right tools and support you can learn to bust moves and live big.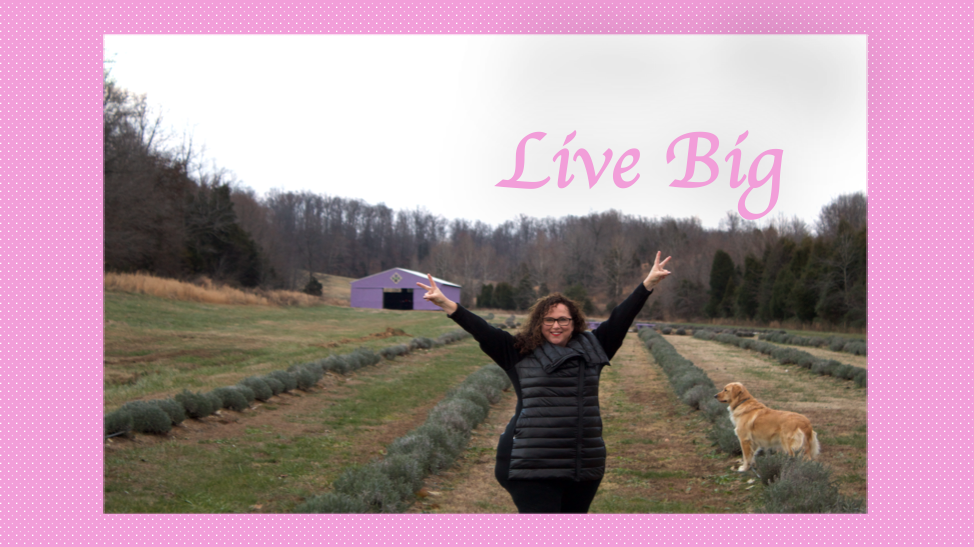 I travel the world helping women think bigger about their lives by learning how to reconnect with their spirits, setting a big vision and embracing self-consideration while doing everything that needs to be done. Now, I want to share my tools, stories and inspiration with more women from the comforts of my lavender farm, Big Roots.
Let's connect. I hope you will join the JUMP START JOY six part online course to clear the way for busting big moves with your life.
It was not so long ago that I was struggling financially, being a grumpy mom and even grumpier wife, caught up in my work and getting sick. I realized one day that it wasn't the way I was supposed to be living. I started to develop tools to bring me back to who I really was.
I want to share these tools with you.
I have decided to keep JUMP START JOY totally affordable because I know that when I needed something like this to help me the most is when I had the least resources.
For these reasons, to help more women and to reach those struggling the most the whole course is only $99.
This can be your game changer.
Learn what thousands of people have learned all over the country.
Erin speaking at Nike World Headquarters, 2019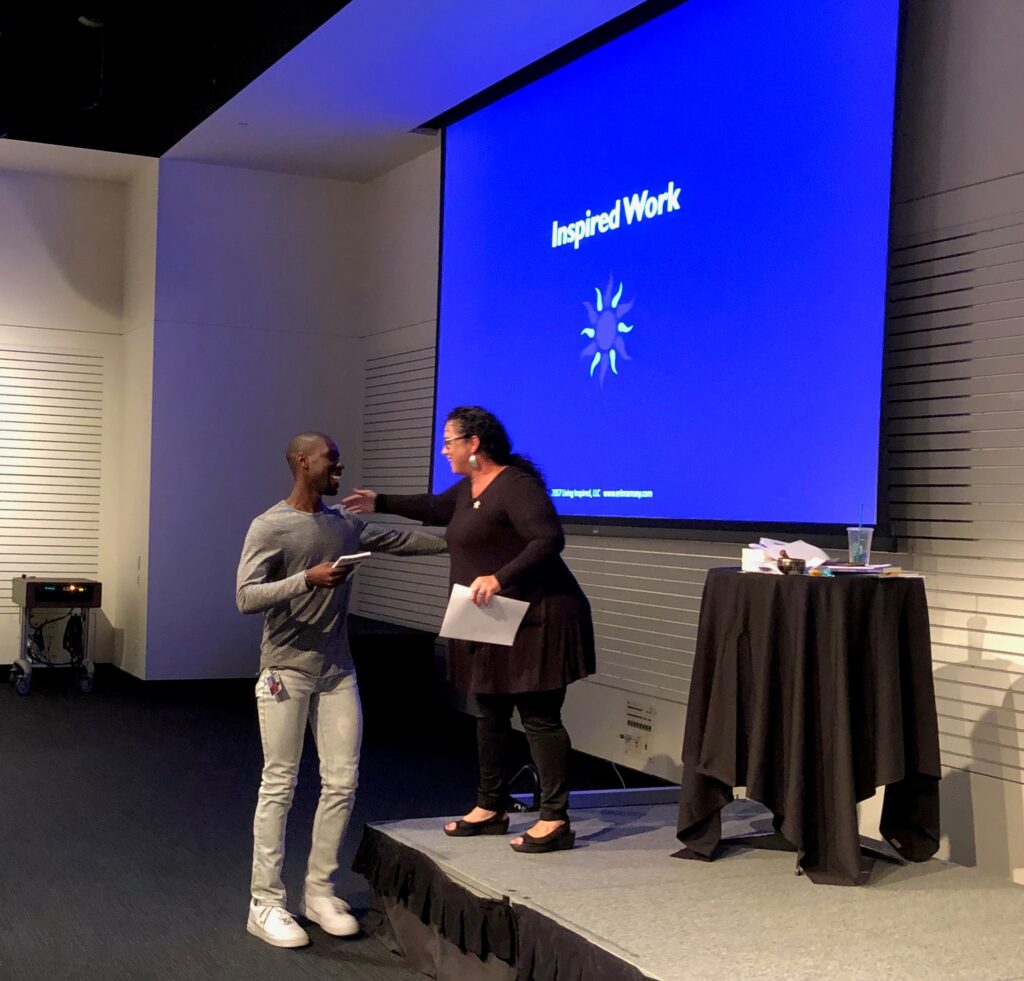 "Get plugged in. Erin is amazing, both inside and out. She will give you the tools to help you be the best version of you."
Everything you want from the depths of your heart is what the Universe wants for you. Think of someone you love dearly. It could be your child, your parent, a family member or a best friend. You want the very best for them. You want them to dream big dreams and see them come to fruition. You don't want them drudging through life waiting and hoping for something to go their way or to fall into their lap. You want them to be vibrant, motivated, clear and joyful. This is how the Universe (insert what you believe) whatever higher power and love energy you believe in wants for you. You just need to clear the way and then bust a move.
Clearing the way for yourself is an essential part of the process in living big and busting moves. We need clarity and a strong foundation to set ourselves up for success. We need to know how to avoid judgment errors, to stay away from people and situations that won't serve our highest purpose and we need to have control over our thoughts. Without these tools and clarity, you may find yourself not busting the right moves.
What you will get
Lifetime access to all SIX workshops
Handouts for Each Section
Special Invitations to Erin's future events
Access to a private online group for support and inspiration
"I would recommend to any friend especially a friend that's trying to make a better life for themselves."
JUMP START JOY WORKSHOPS
WORKSHOP 1: Tools for Embracing Self Consideration
Embracing Self Consideration is treating yourself like you would your best friend. You know what you enjoy. You honor your spirit. You have lots of energy and big ideas because you know how not get depleted. You stop doing everything for everyone else and nothing for you. Embracing Self Consideration is being aware of your feelings and compassionately working on your personal growth. You don't engage in negative self-talk but rather you learn from experience. You push through self-doubt with action like you would want your best friend, child or most beloved to do.
WORKSHOP 2: Practicing Courage
Practicing Courage is doing things you are afraid to do, big or small, because you know the more you do it the better will get at it. Courage is learned and you are about learning. Practicing Courage in little things prepares you for the big opportunities. You can dream big and think about and pursue possibilities for your life that may seem impossible. You are brave enough to discover and pursue what you really want. You are 100% responsible for your life.
WORKSHOP 3: Creating Joy
Creating Joy is realizing you can manage your moods, raise your vibrance and spread good energy. You understand that joy can be created from within and by using strategies to limit negativity, to see the good and to laugh and smile. You don't have to wait for funny to come your way.
WORKSHOP 4: Being Compassionate
Being compassionate is leading with love through your thoughts and your actions. Remembering everyone has a story and honoring your own story. Being compassionate is not making excuses it is giving the benefit of the doubt and looking for the good in others. You know how to nurture yourself and others with intentionality. Compassion is when your heart sparkles and your true nature of love is present in all that do and say. You respect yourself so you can respect others. You love yourself so you can love others. Love is the common denominator. Love is everywhere and you free yourself to see it.
WORKSHOP 5: Living in Gratitude
Living in Gratitude is keeping a focus on the good even when things are challenging. You create a happy story of your life by remembering and appreciating the good more than focusing on the challenges. You look at adversity as a gift that has made who you are today. You have daily rituals to see beautiful moments, to savor what you have that you once wished for and to continuously train your brain to know the Universe conspires in your favor.
WORKSHOP 6: Focusing on Presence
Focusing on Presence is realizing that all we have is the right now. You use tools to keep your mind from racing, you manage distractions and you align your actions with your priorities. You meditate, pray and savor the natural beauty around you. You breathe slowly. You avoid stressing out and rushing around. You clear your mind. You generate new ideas. Your focus is on the now. You are open hearted and open minded.
"This class is so helpful to help you develop goals and an action plan. Erin is warm and wonderful. She is a confident, giving person and ready to help you achieve your best."
Connect with Erin
Book Erin to speak at your event or in your community.